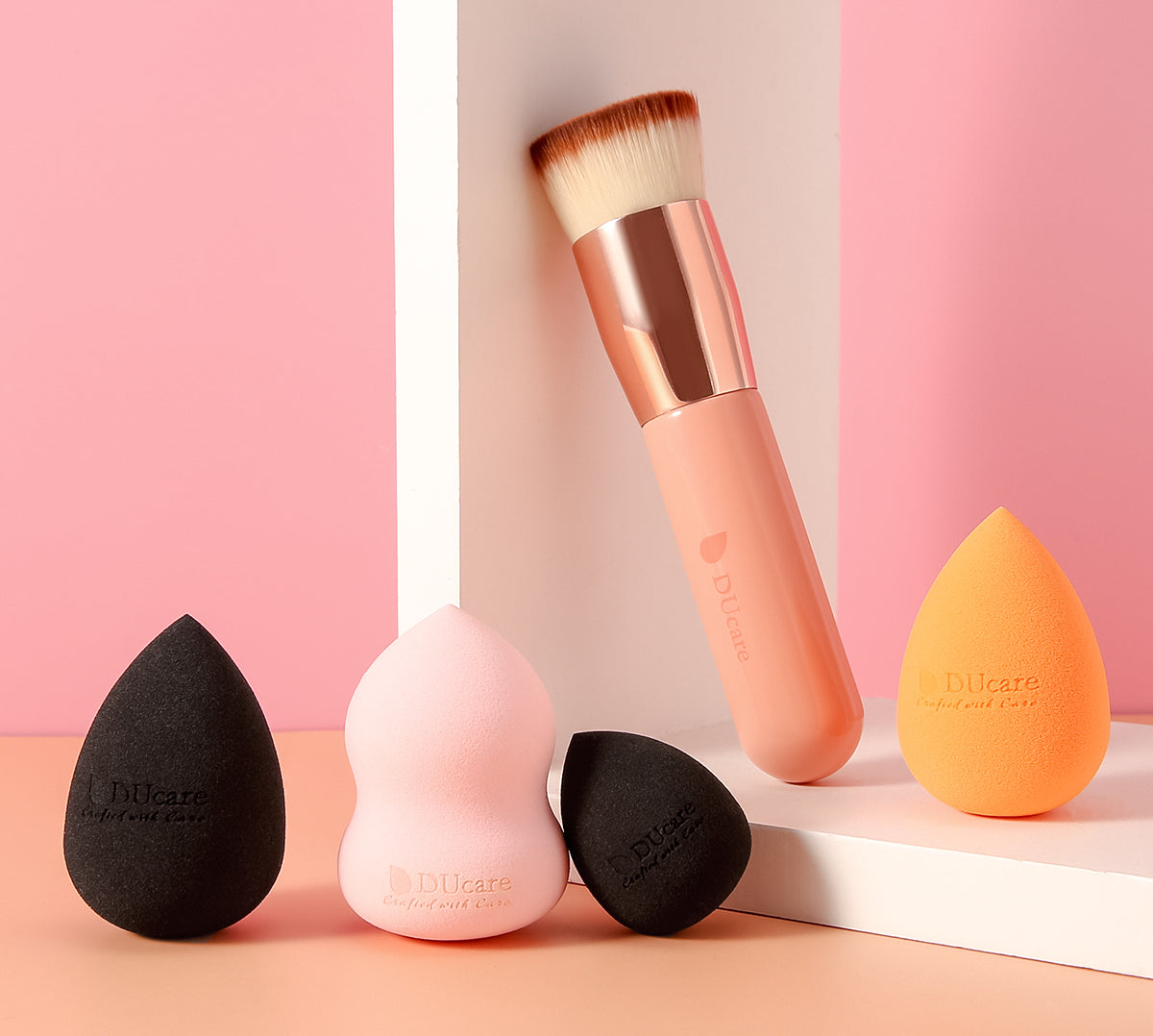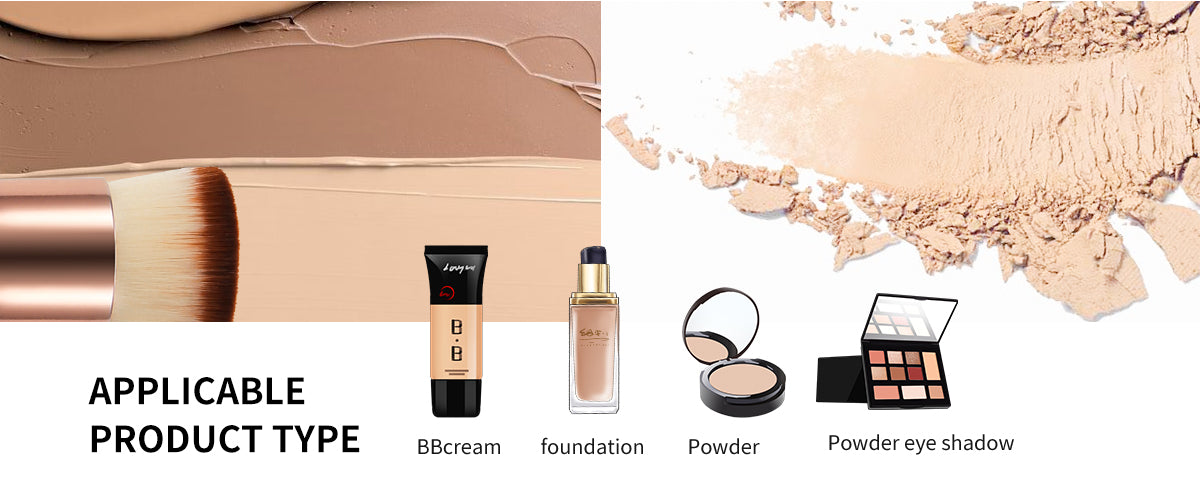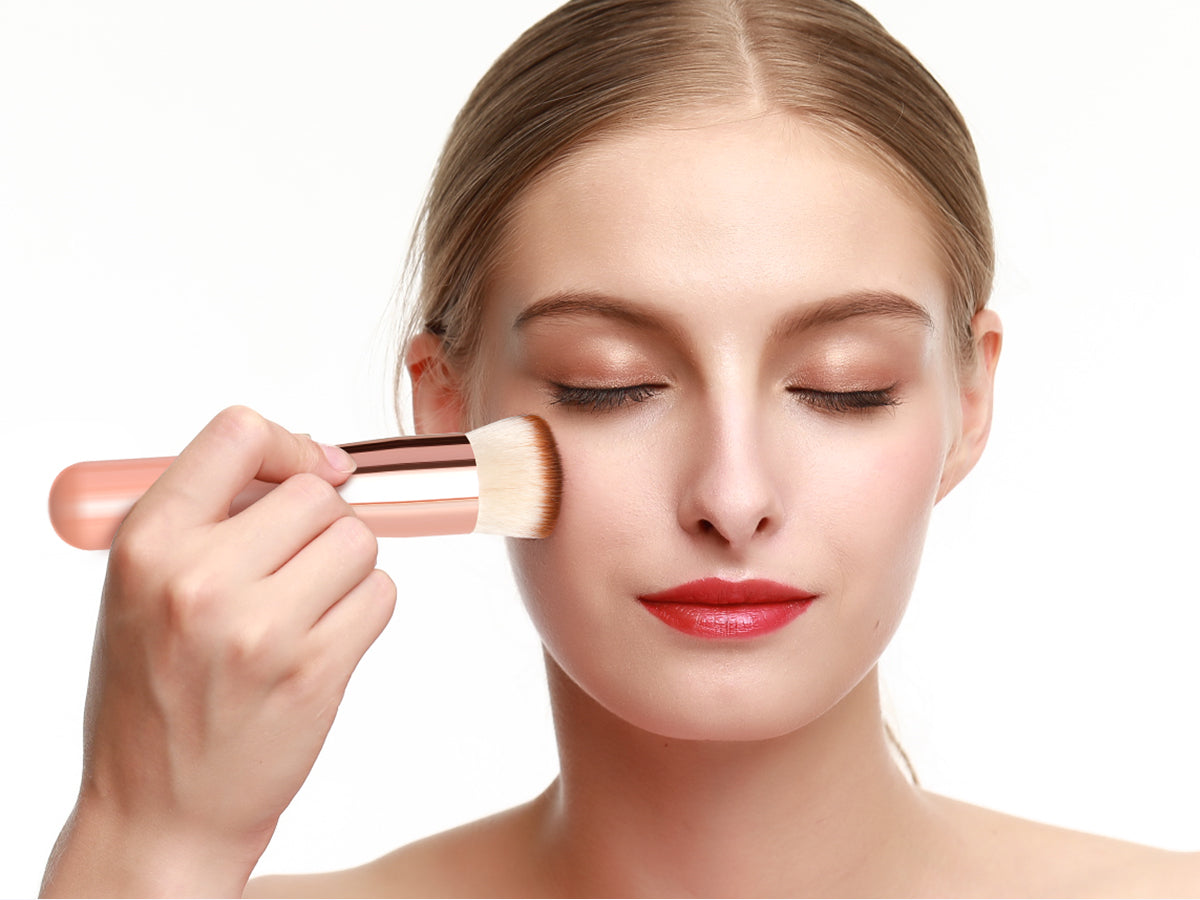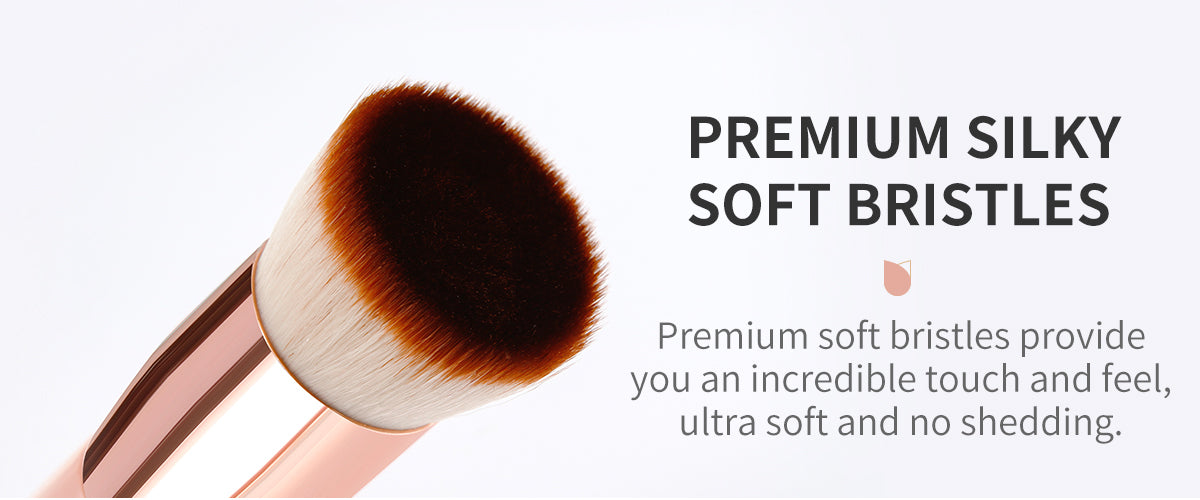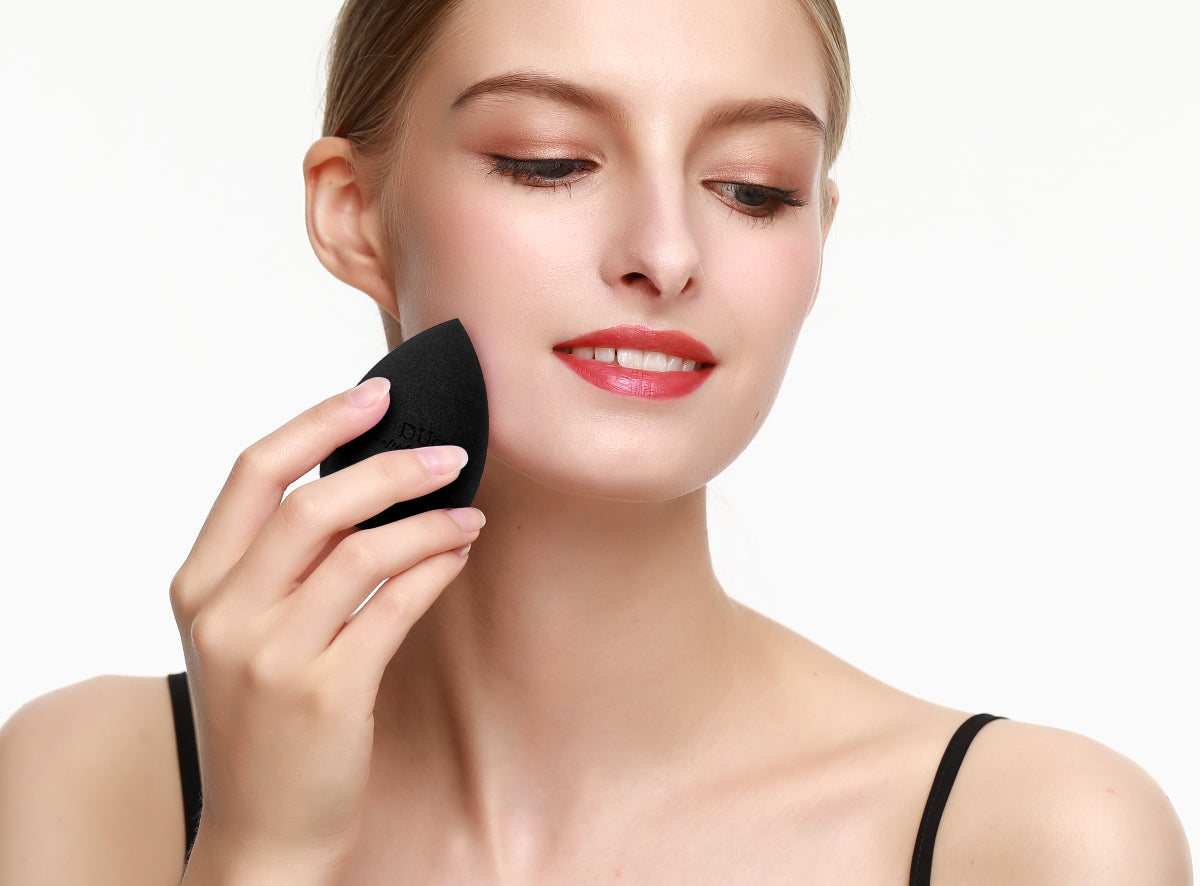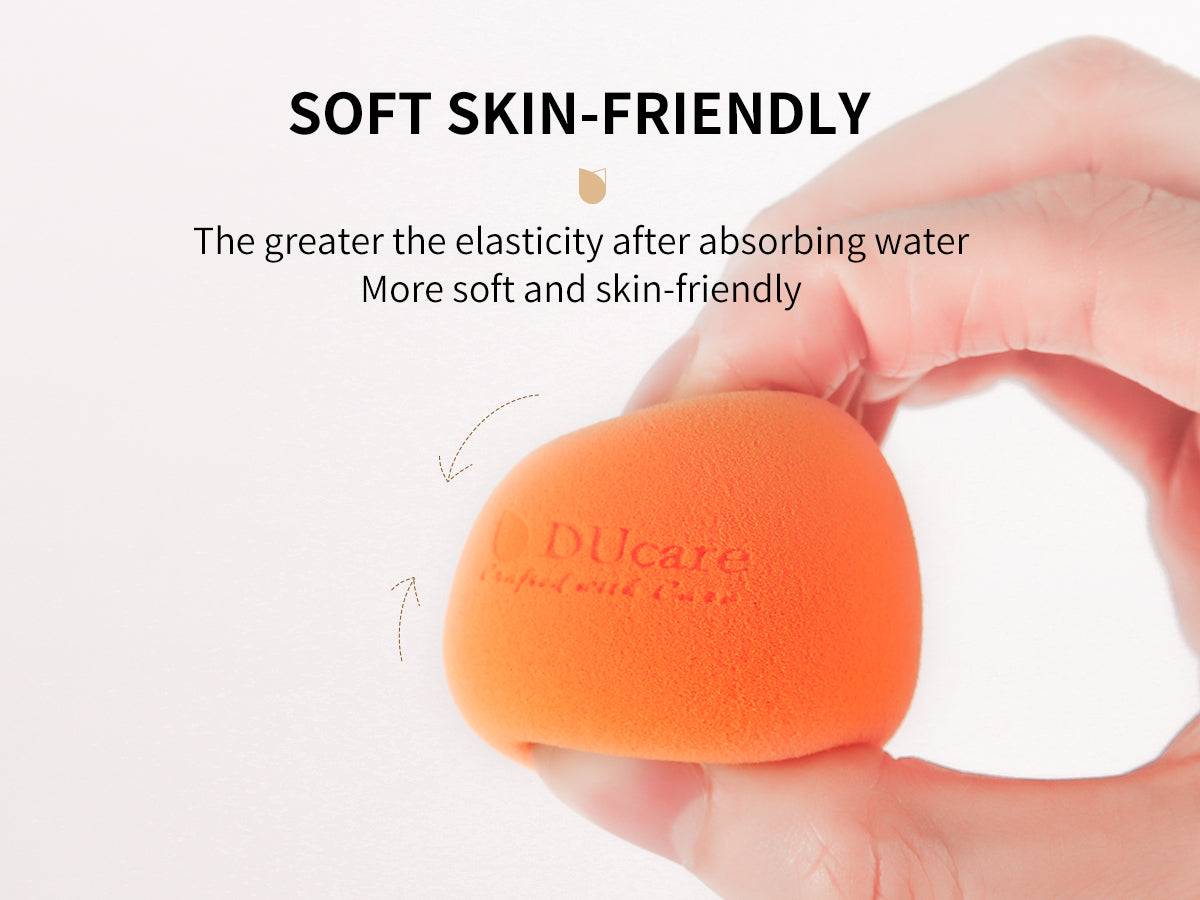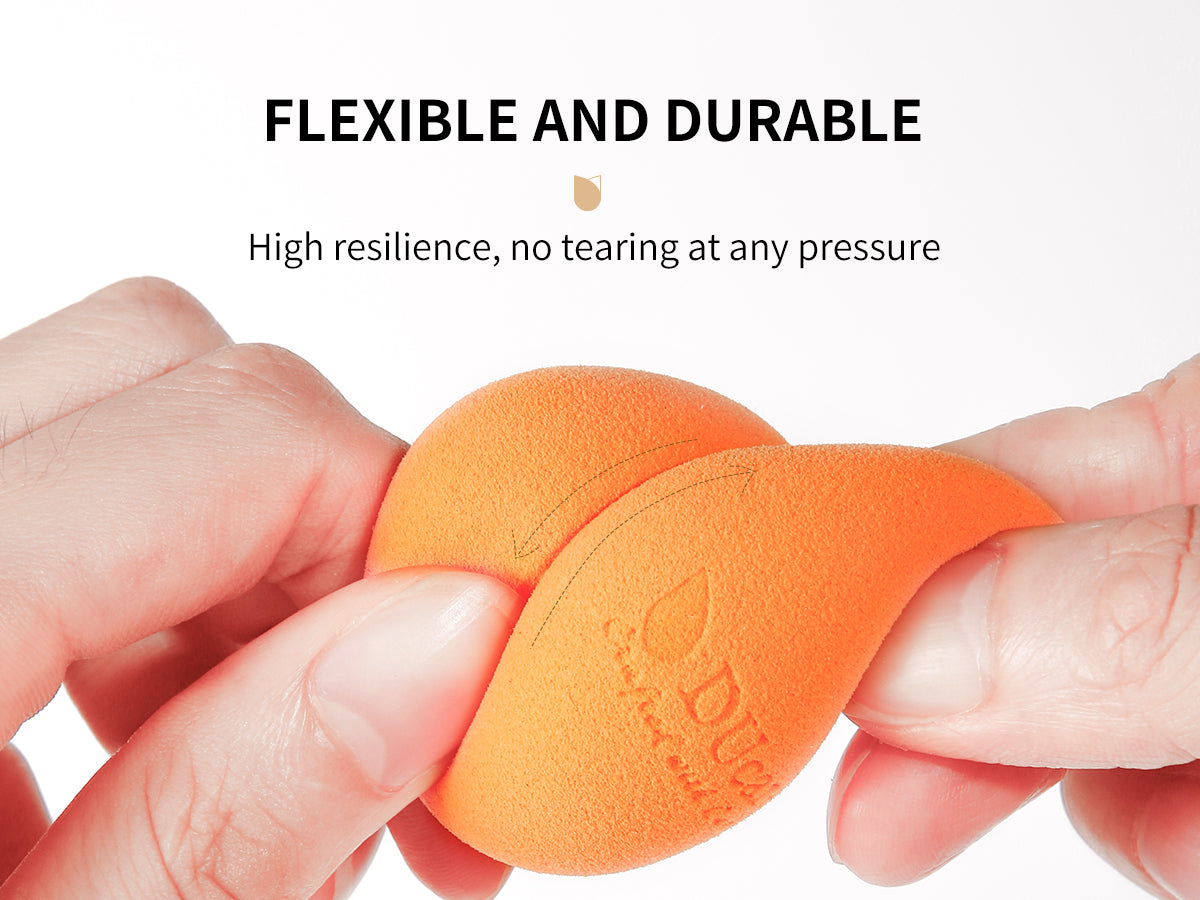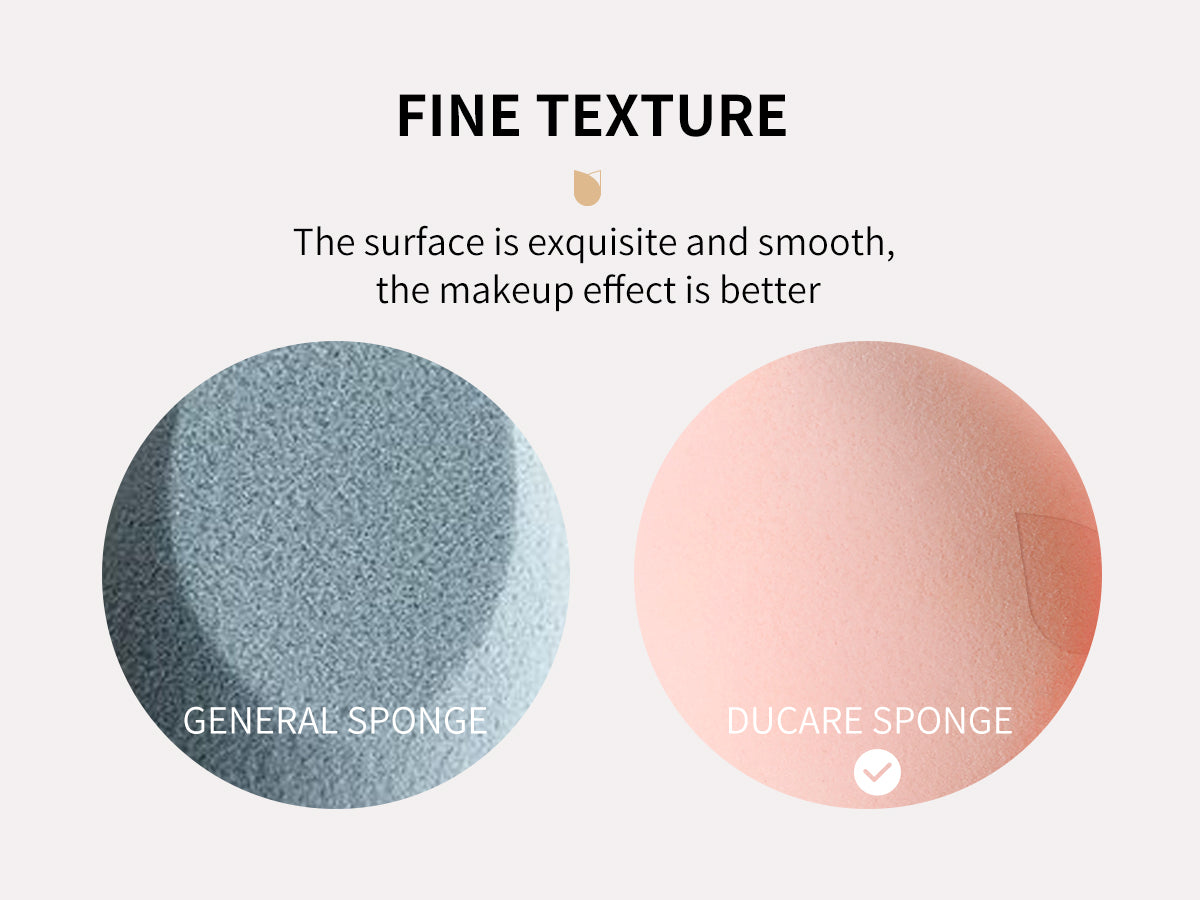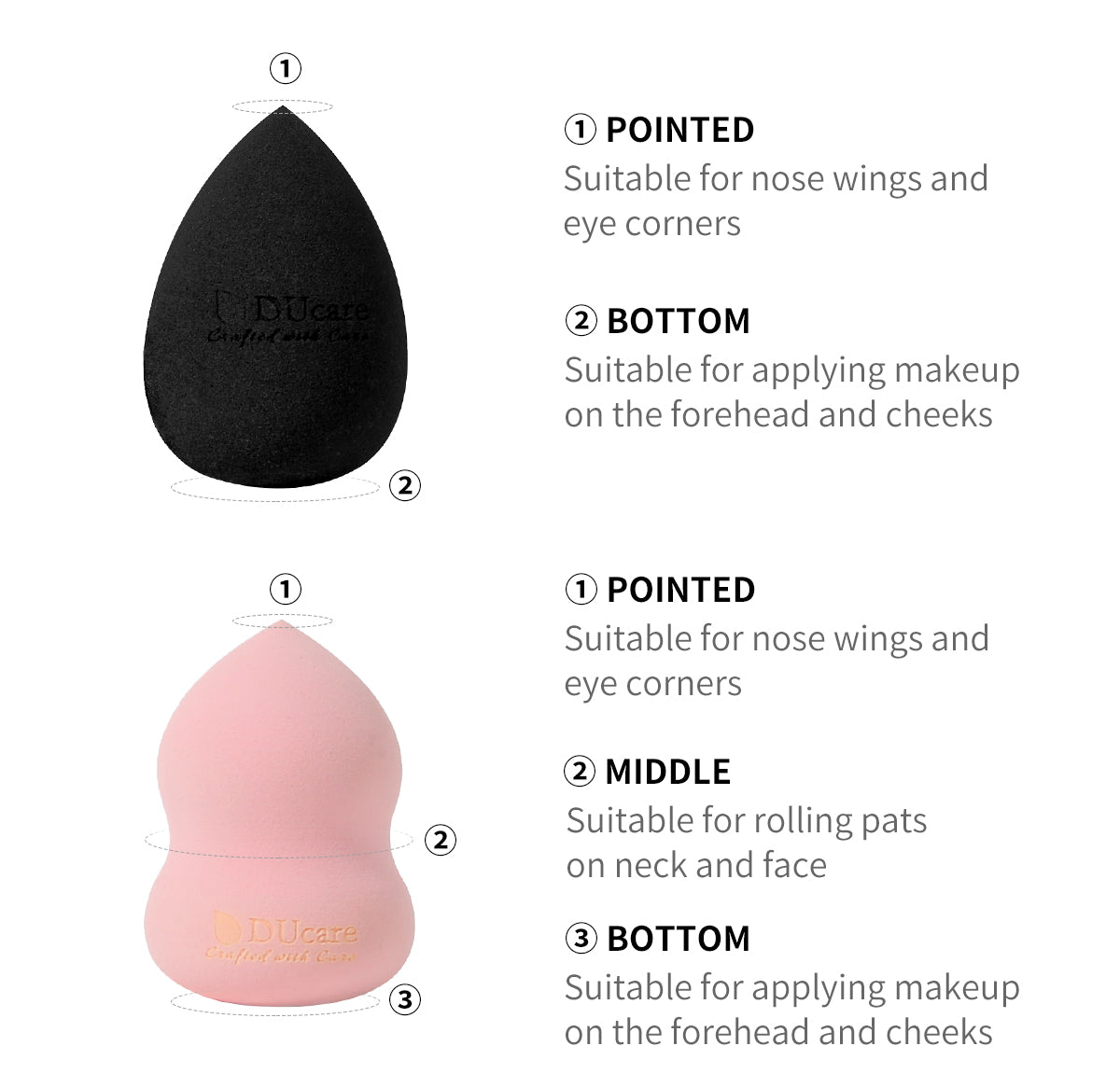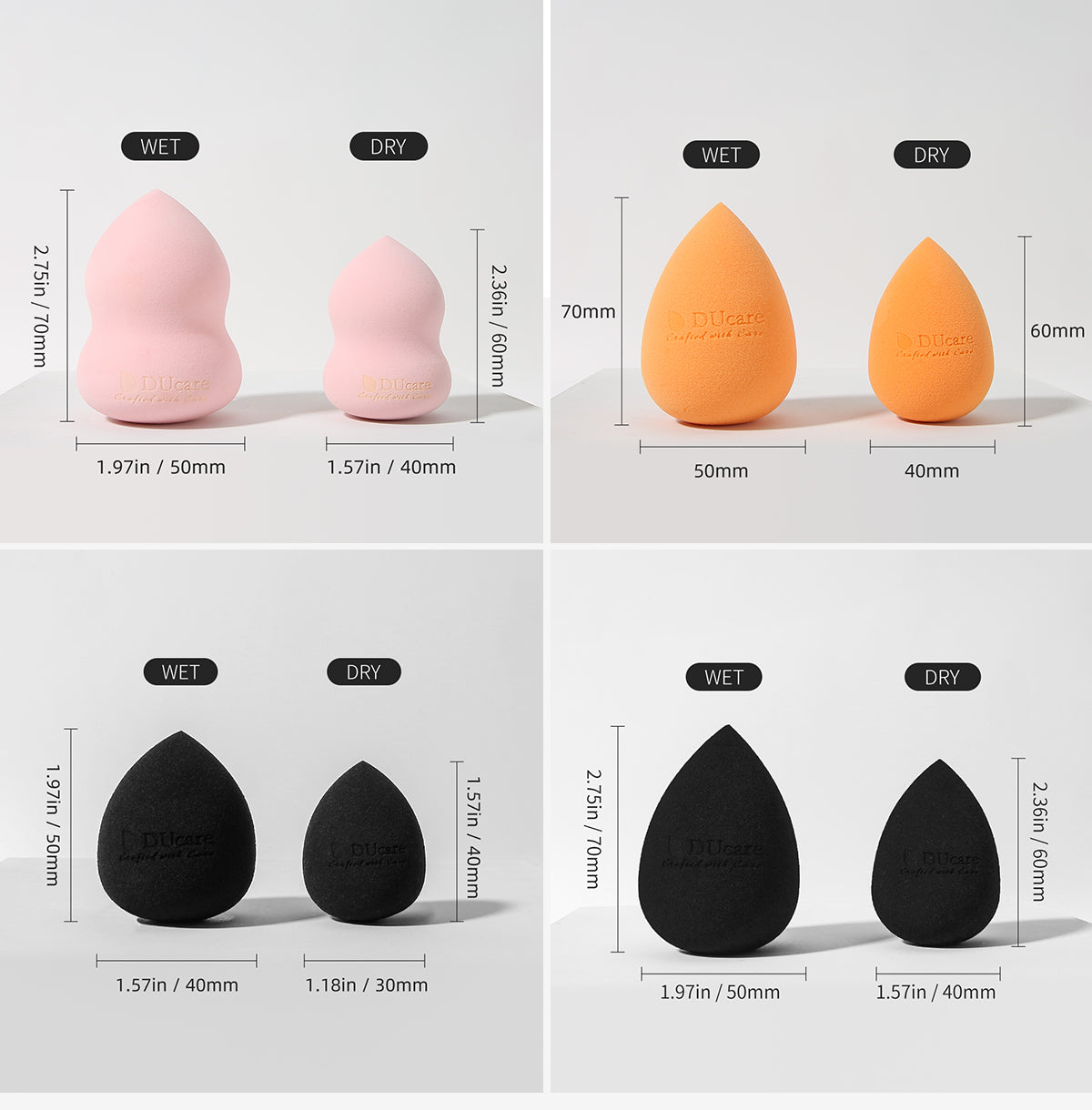 4Pcs Makeup Sponge Blenders
Makeup blenders are all made of high-quality latex-free material.

The makeup blender commonly used for all kinds of cosmetics, multi-color makeup blender sponges could bring you a happy mood.

4 in 1 Multifunctional sponge edge-less design for maximum and seamless coverage.

Use the pointy side to get into hard-to-reach places, such as around the eyes, mouth, and nose. The round base for foundation and blush on the larger areas of your face, such as your forehead, cheeks, and chin.
1Pc Kabuki Foundation Brush
This Flat Kabuki Foundation Brush is made of density synthetic hair, very soft-bristled yet firm enough.

It comes with high-quality synthetic bristles and a black wooden handle. Use this makeup brush as a powder or stippling brush to apply powder, cream and liquid products onto the skin without trapping or absorption of product.

Material: Super density synthetic fiber (cruelty-free) + no shedding wooden handle

New style of brush available that may become your new favorite tool, Won't soak up all your makeup. It will be the better choice cosmetic tool as the best gift for her or lovers.
Free shipping for most countries over the world. you will receive shipment notification by email after shipped out.
Free shipping time: 5-15 business days after shipping
Total Delivery Time = Processing Time + Shipping Time
Before shipping your order, normally needs 2-4 days to prepare your products, do strict quality-control tests and carefully package the items, so the processing time is separate from the shipping time.
Processing and shipping time estimates do not account for holidays or non - business days. Shipping costs may increase depending on weight, volume, zip code, and shipping method. Shipping method can be selected at checkout.
Express shipping : 5-15 business days after shipping Express shipping is the fastest shipping method available. The shipping fee will be calculated when you are checking out. (* The customer is responsible for all customs fees when required.)
* Customs fees may be required for some international orders, which will be different in each country. The customer is responsible for all customs fees.
* Please be aware that there is a possibility of shipping delay on all international orders. Due to the different Customs regulations in every country, the estimated delivery time may be influenced. All these are out of our control. * The shipping fee will be available when you are checking out.