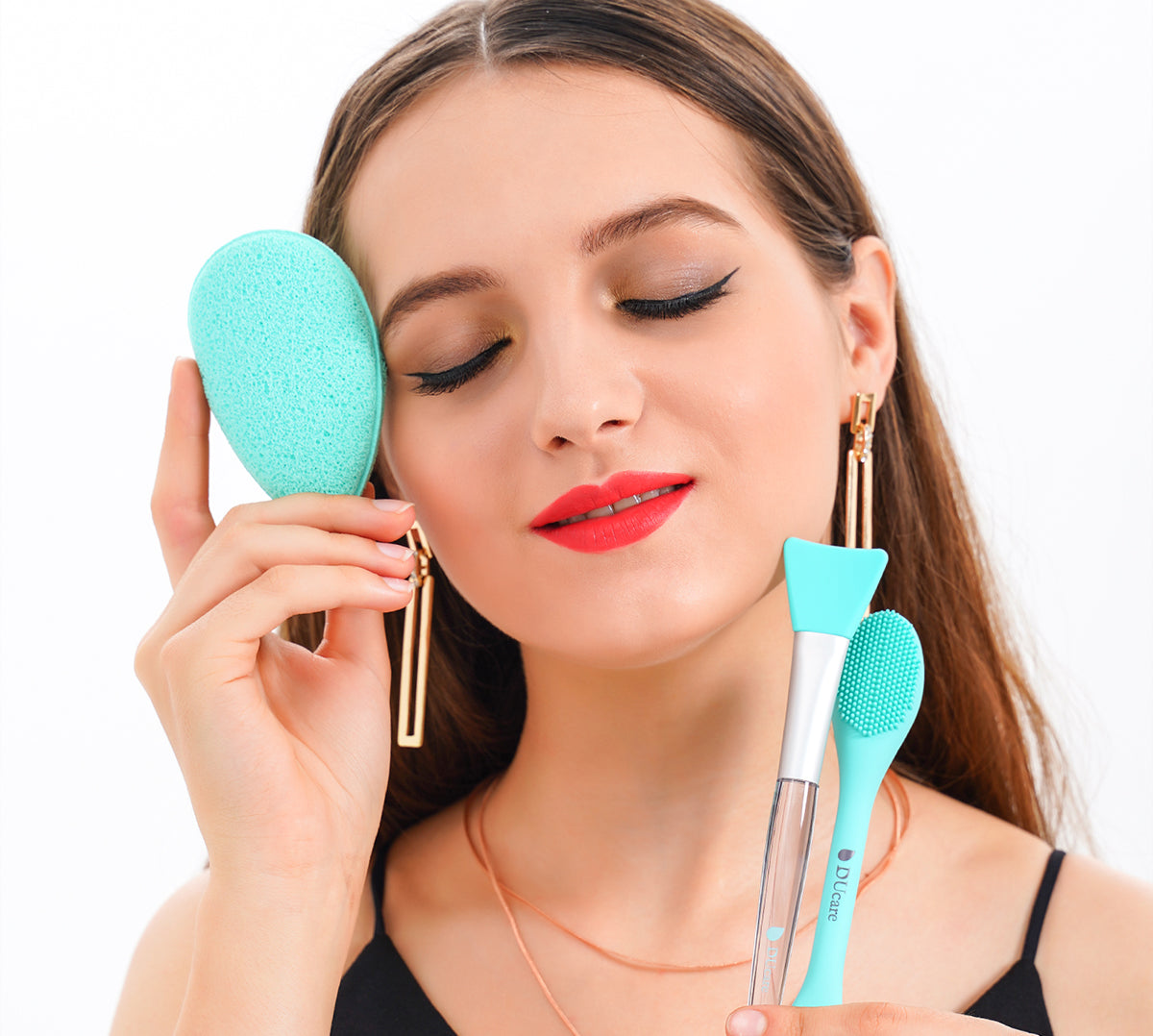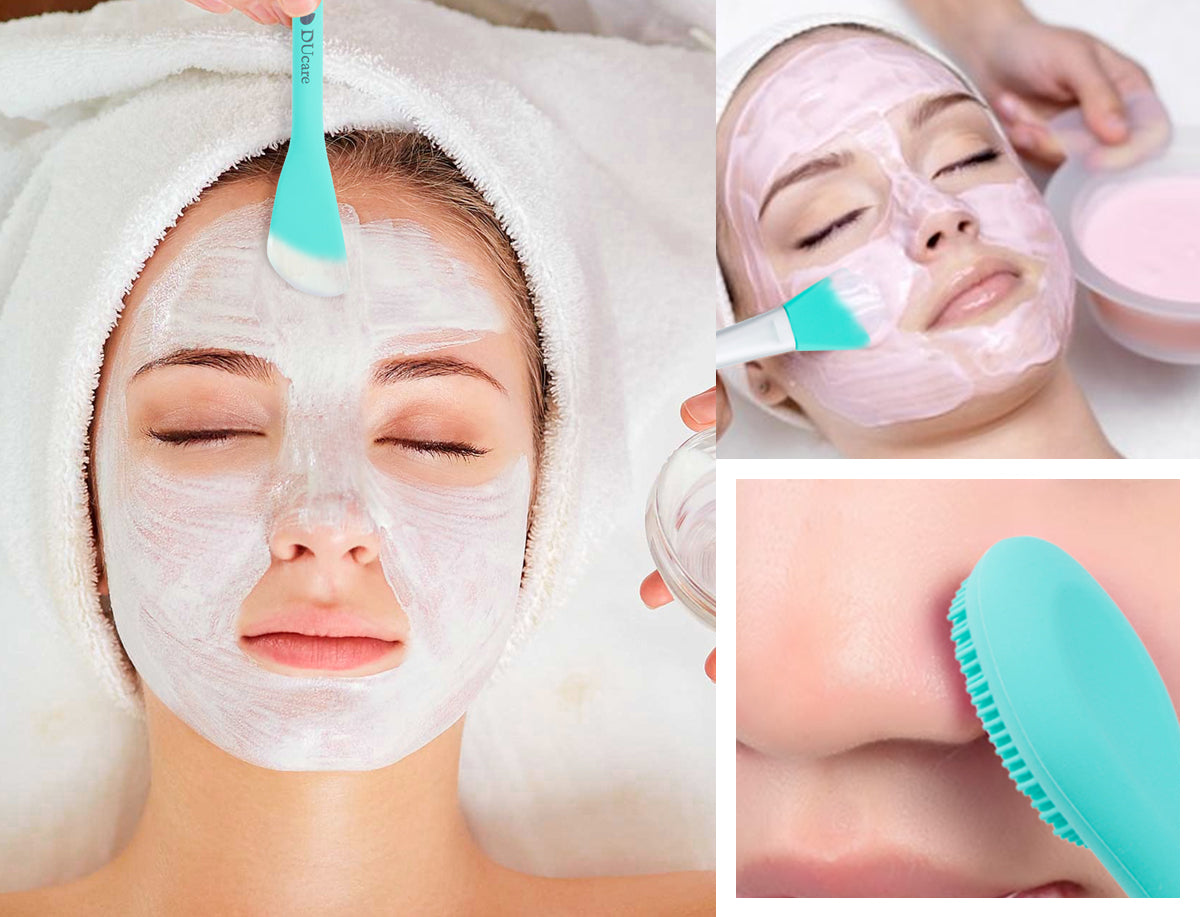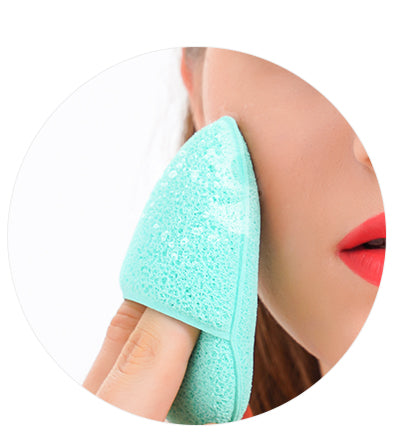 Facial cleaning sponge
The application is smooth, does not hurt the skin, and feels like a baby's skin.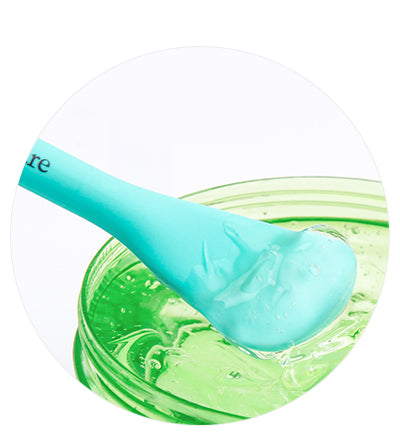 Silicone Mask Brush
Suitable for curry, paste, powder and cream masks.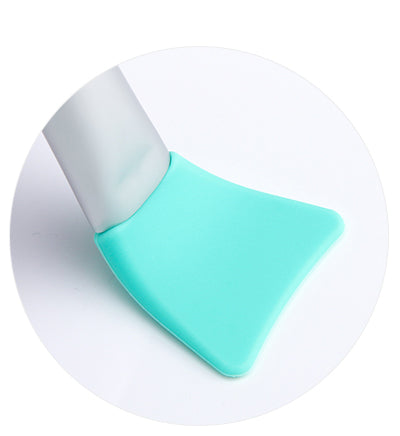 Flexible and durable
Long-term use does not split, easy to clean.

Silicone Mask Brush
This unique silicone brush makes mask application, removal, and multi-masking easy, fun, and mess-free.

All-in-one Mask applicator
It is a skincare tool for applying and removing facial masks and massaging the skin.
Suggested Usage:
Use the applicator side to scoop and spread the mask onto your skin.
Use the angled spatula to gently smooth to make the product evenly distributed.
Use the silicone scrubber and water to remove mask.
Rinse and clean the tool with soap and warm water.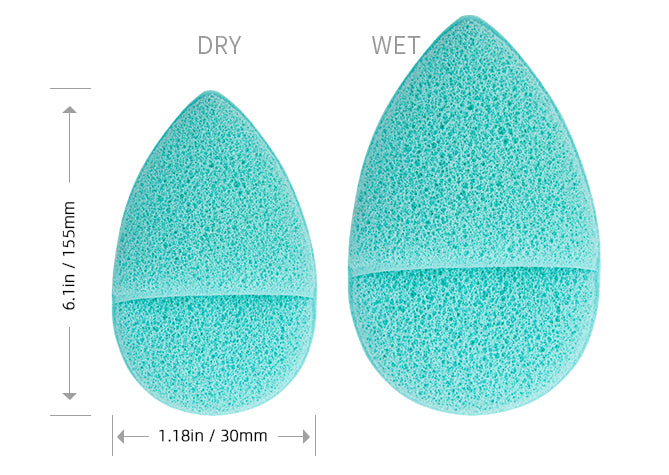 Facial cleaning sponge
01. Soak the sponge with clean water for 5-10 minutes and then put it on your fingers
02. Apply facial cleansing milk on the sponge and knead out a rich foam, washing your face with cleansing sponge in a circular motion
03. Clean the face cleaning sponge after cleaning the face, squeezed out water, and keep it in a dry and ventilated environment.
Free shipping for most countries over the world. you will receive shipment notification by email after shipped out.
Free shipping time: 5-15 business days after shipping
Total Delivery Time = Processing Time + Shipping Time
Before shipping your order, normally needs 2-4 days to prepare your products, do strict quality-control tests and carefully package the items, so the processing time is separate from the shipping time.
Processing and shipping time estimates do not account for holidays or non - business days. Shipping costs may increase depending on weight, volume, zip code, and shipping method. Shipping method can be selected at checkout.
Express shipping : 5-15 business days after shipping Express shipping is the fastest shipping method available. The shipping fee will be calculated when you are checking out. (* The customer is responsible for all customs fees when required.)
* Customs fees may be required for some international orders, which will be different in each country. The customer is responsible for all customs fees.
* Please be aware that there is a possibility of shipping delay on all international orders. Due to the different Customs regulations in every country, the estimated delivery time may be influenced. All these are out of our control. * The shipping fee will be available when you are checking out.